Logistics India industry will grow at 10.7 percent CAGR between 2020-2024. In 2021, brands are looking to accelerate this growth through cutting-edge elogistics technologies.
Companies have had to develop new management strategies such as e-logistics due to increased competition in eCommerce. E-logistics refers to the management of logistics via the internet (IoT) in order to conduct business electronically.
Logistics India Industry Faces Challenges
Businesses in the logistics sector face many challenges, including poor integration with transport networks, inadequate distribution facilities, and the usage of technology.
Logistics India industry requires technology and skilled workers. Management issues are also being faced by both employees and logistics managers due to a lack in proper training.
The two biggest reasons for major losses in the perishables industry are poor management and inadequate transport facilities. Good storage facilities and regular maintenance are essential.
To manage the eCommerce supply chains, industrial policies must be implemented to facilitate efficient transport of goods as well as deploying technology-savvy managerial practices.
Despite many challenges, India's logistics industry is changing. They are adopting new business models such as e-logistics and outsourcing supply chain operations 3PL service providers.
Understanding the Concept of e-Logistics India
The demand for e-logistics has increased in India due to technological innovation and digitization. Many eCommerce companies use e-logistics to supply and manufacture on a national and international scale. E-logistics makes it easy to manage the supply chain. Let's look at the differences between e-logistics and traditional logistics.
Traditional logistics in India allows large quantities of goods to be shipped to smaller locations. However, e-logistics allows products to be quickly sent to multiple locations.
Traditional logistics is about efficient and cost-effective supply chains. However, e-logistics is all about customer expectations and speed.
Traditional logistics collects information through paper, Management Information System (MIS), but in e-logistics the information is gathered electronically through electronic modes such as the Internet, RFID and Electronic Data Interchange, (EDI), or IoT.
E-logistics can be more reliable than traditional logistics and is being used by major eCommerce companies in countries like India or China. Access to new barriers in supply chain processes is possible because of the lack of infrastructure for transport in developing countries. To avoid creating obstacles in the logistics process, e-logistics should adhere to the rules of the governments in each country.
E-logistics is an Indian concept that enhances customer service, reduces cost barriers and meets delivery deadlines. It helps you manage inventory via web-based systems. Additionally, it allows for collaboration with logistics firmssuch as BlueDart and FedEx. Technology-enabled electronic logistics helps customers to better understand their needs and helps them to meet growing demands.
eCommerce leaders will use the Internet of Things (IoT), Artificial Intelligence and Business Intelligence as well as Robotics to offer smart e-logistics solutions that reduce costs and minimize errors. E-logistics will be used in India to improve operational efficiency with driverless cars, AR/VR-enabled wearables, as well as automated warehouse operations.
There's more!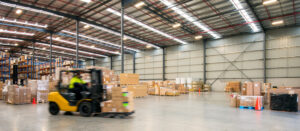 E-logistics offers retailers many opportunities, but also presents some challenges. These points can be anticipated and addressed by e-logistics strategies. This will ensure that your ecommerce business is successful and customers are satisfied.