An eCommerce platform is a software solution that allows online merchants to manage their businesses. This service includes eCommerce website builders, inventory management systems, customer service infrastructure, and accounting software.
What is Ecommerce?
Online store management is complex. It involves many steps, including building a website, accepting payments, and stock management. Software solutions make it easy to manage all these aspects and eliminate the hassle of handling each one individually.
An eCommerce platform provides all the necessary components to manage and grow your online company without affecting your day-today operations. An eCommerce platform is more affordable than building software from scratch, and it's easier than using multiple plugins.
Elaborate eCommerce platforms simplify the buying process for customers. They prevent system failures and technical issues from happening, and they can help you resolve them when they do. You can now spend more time helping clients shop and more on improving your sales and increasing your revenue.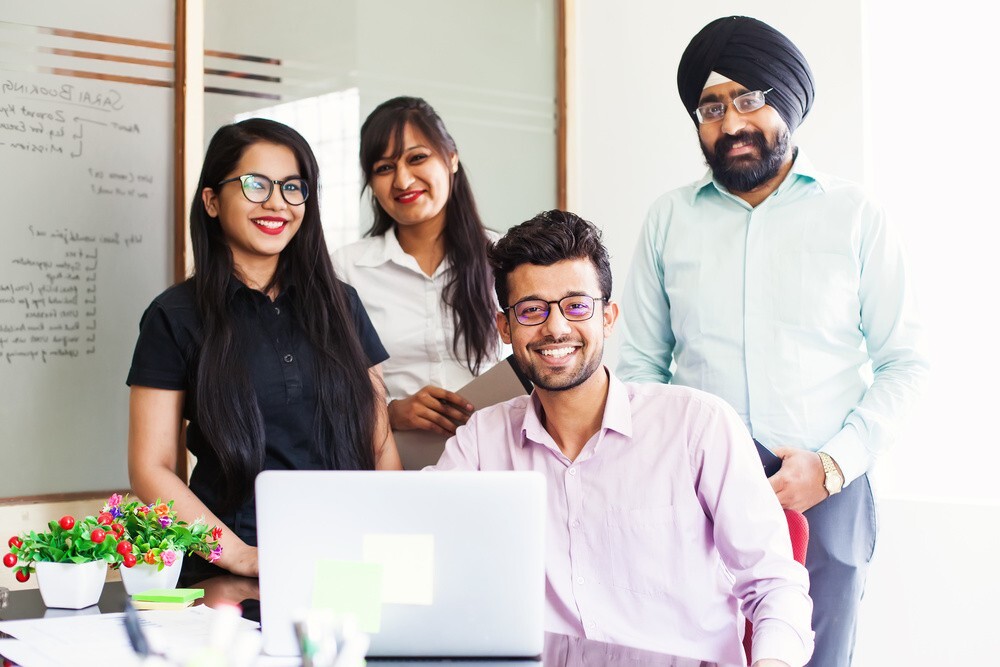 Features of Ecommerce:
Online retailers worldwide number 7.1 million, and this figure is only growing. There are many online platforms available, so it's not surprising that there is such a wide market. It can be difficult to find the right solution for your business. Consider the following features of every eCommerce platform to help you choose the right service.
Interface
An eCommerce platform must have a user-friendly interface to create a webstore. You may have difficulty building a website if you don't know the right solutions. Some may require HTML knowledge or WordPress experience.
You can test multiple platforms before you choose the one that is best for you. You should look for a platform that allows you to create product pages as well as blog posts. This feature could be useful if you are looking to attract new customers using content market, or improve search engine results by creating a series SEO-optimized posts.
Design options
Many eCommerce platforms provide a variety of ready-to-use themes and designs that will allow you to quickly create the look and feel of your website. Be sure to check out the number of templates that your platform offers, both free and paid. You can find additional designs within the community. This will save you time and money.
You may also have a vision for your future store, or you might be able to develop it over time. Consider the design customization options offered by your eCommerce platform. It is best to choose a platform that allows you to design your website with a range of pre-made templates.
System for managing stores
Because they distinguish online shops from other websites, management systems are at the heart of every eCommerce website. Three frameworks are required to run your shop.
The product management system: Allows admin to upload products to your site and manage listings. Quality solutions should be able to upload bulk products, categorize and map products, set up dynamic catalog filters such as price range, color, and size.
The order management system: Customers' orders are processed by accounts. This task should include order tracking, email notifications and shipping service API.
The return management system: It allows you to manage your return policy. It should include return types and rules, place and approve request, print invoices, update and statuses, as well as information about how to handle refunds.
These systems may be included in the standard package of your eCommerce platform or integrated with other services.
Payment processing
Accepting payments is essential for any business. It's not as simple as it seems. Consider the currencies you use, the preferred payment methods of your customers, tax systems, among other things.
This is where the problem lies. Payment gateways are a payment processor that transfers money from customers' accounts to your account. This component limits the payment options and decides which currencies you can offer.
Define the payment options that your eCommerce platform accepts right away. To expand your opportunities, you can also find out which third-party services can be integrated with your software.
Security
Protecting customer data is essential. Data breaches and data leaks can have disastrous consequences for your business. It is therefore crucial that your eCommerce platform provides adequate security options.
Make sure that your eCommerce platform meets the PCI security standards. This 12-piece set of requirements applies to websites that process payment information. SSL certificates are another aspect of a secure site. These certificates are a type file that allows a browser to securely process sensitive transactions.
These are the features that your eCommerce platform should offer or enable you to easily integrate. Many solutions offer more options such as fraud protection and DDoS attack protection.
Support
You will face technical problems when you operate a web shop. They will happen, no matter how much you try to avoid them. An eCommerce platform's support can assist you in solving these issues immediately and reducing downtime.
Start by looking at the documentation available on your provider's website to learn more about the support they offer. You can find all the information you need on their site, including FAQs, how tos, and guides. This will make it easy for you to solve your main problems without having to contact a support representative. Forums and Q&A areas are another sign of great support. Here you can get advice from other users.
Learn more about how to contact the support team. Find out which channels your eCommerce platform provides to reach specialists, and how quickly they respond. To find out the real quality of your service, you can look through third-party reviews.
Promotional opportunities
There are many options available to promote your website on eCommerce platforms. These solutions go beyond what is included in the standard service package. You need to determine which one will best suit your eCommerce Marketing strategy.
SEO is the most important consideration. 70% of marketers consider it to be more effective than PPC. SEO-friendly eCommerce platforms are important. These platforms should permit you to use your domain, add your blog, collect customer reviews, and allow you to upload your website.
Mobile optimization is the top SEO trend. An eCommerce platform should offer a mobile version of your website or a mobile app, as more than 50%of internet traffic is generated from mobile devices.
Data consolidation
You can't monitor the performance of your webstore if you don't know how it is performing. You can only make timely changes to your business and improve your results by calculating your results. However, using multiple tools to analyze data can be time-consuming and difficult.
Make sure that your eCommerce platform supports data storage and integrations with analytics. Having trouble deciding which indicators to monitor? To ensure your business is healthy, follow our guide on customer satisfaction metrics.
As your business grows, these parameters could become insufficient. Scalability is an important aspect of your eCommerce platform. Flexibility is another feature you should look out for. This often occurs in the form integrations with third party services. Integrate your solution with popular CRM, CMS, and marketing automation software.
A few key components are now revealed in this high-quality eCommerce platform. You're looking for the right solution? Check out our analysis of five top services.
Easycart provides you with all the necessary tools to run a successful e-commerce store on the go – wherever you are.